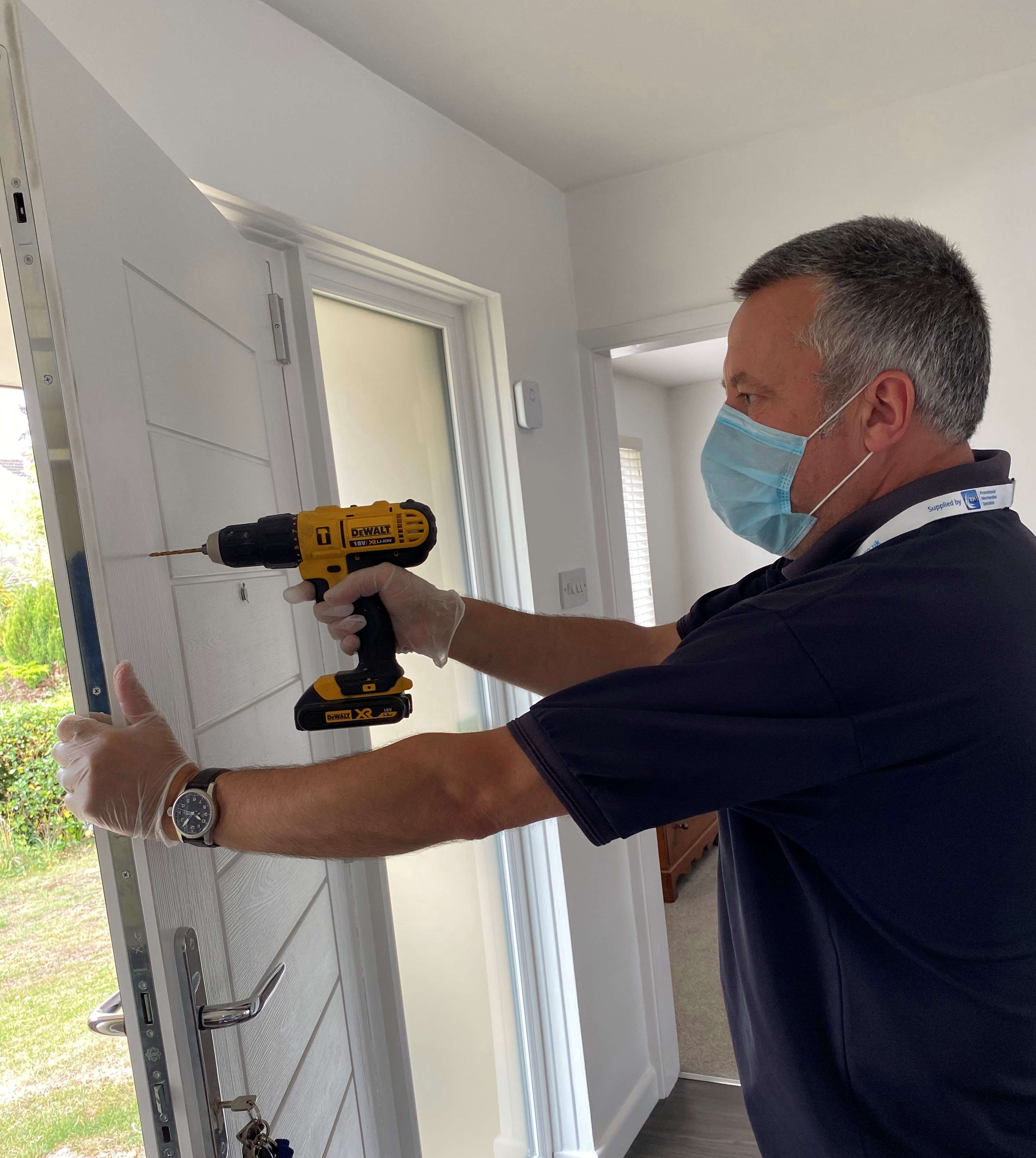 Supported by the emergency services and local authorities, The Bobby Scheme provides a free service to elderly and vulnerable people, promoting crime prevention and fire safety initiatives.
For over 20 years its trained fitters, who are all vetted by Hampshire police, uniformed and carry ID cards, visit homes to carry out full home crime-prevention and home safety surveys, give reassurance and offer specific prevention advice to improve safety. They also fit locks, spyholes, door chains, smoke alarms and other safety equipment where needed.
Theresa Pratt, CEO of the Blue Lamp Trust which funds the Bobby Scheme, said: "Our fitters don't just give advice and fit fire alarms or security locks, they also talk to the people they visit about staying safe online, explaining about email scammers.
"We are pleased that all of our fitters back on the road because the need for our services within the community is as great as ever, if not greater." Bobby Scheme fitters can call on anyone in Hampshire and the Isle of Wight over the age of 18 who is vulnerable or disabled or anyone over the age of 65 to give them general security and fire prevention advice.
Anyone who is eligible for the scheme can request a visit from a Bobby Scheme fitter via the website www.bluelamptrust.org.uk/referralform/ or by ringing 0300 777 0157.