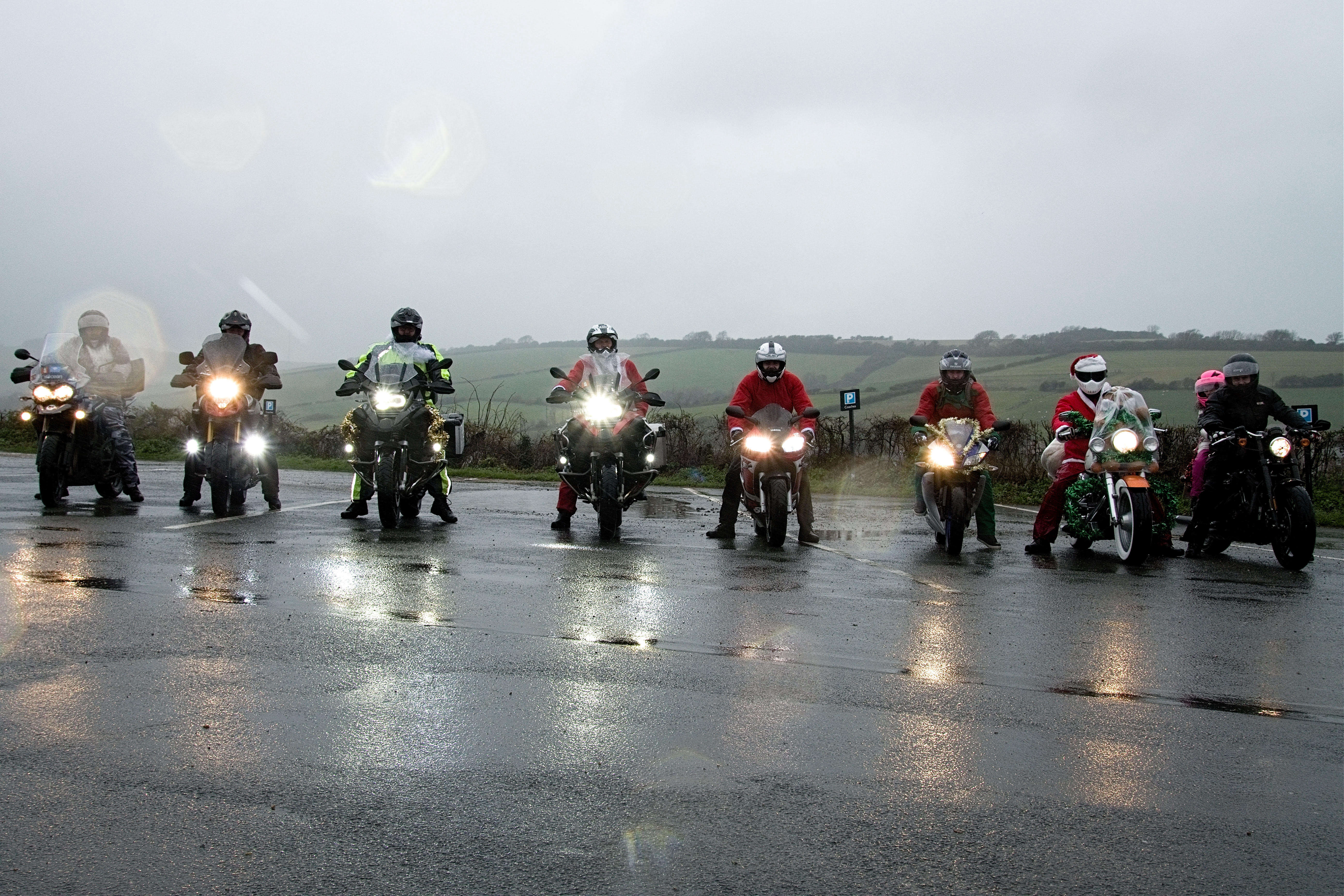 Bikers and scooterists will ride to St Mary's Children's Ward dressed in their festive best next month, in the annual Christmas Toy Run.
On Sunday, December 18, bikers and scooters from all walks of life will take off from Spithead Business Park in Lake and ride though Arreton, Blackwater and Shide, to the hospital.
There, they will deliver gifts and spread festive cheer to children and staff on Children's Ward.
Any riders wishing to get involved should meet outside Ritchie's Diner at 12pm for a 1pm ride off. Organisers simply ask you to bring a present for a child, labelled girl/boy/staff and the appropriate age group.
An illuminated ride around Newport town will also take place on the evening of Friday, December 16th, meeting at Matalan Car Park at 5pm.
For those wishing to watch the ride-out, the routes will be as follows:
Friday, December 16:
5.30pm start from Matalan Car Park, heading left on to South Street, past Mcdonalds, left into Pyle Street, turning right into the top of the High Street, down to Coppins Bridge, back up South Street where the bikers will repeat the loop until they finish at Cineworld car park.
Sunday, December 18:
1pm start from Spithead Business Park, taking the Newport Road through Arreton, Blackwater, Shide. At Coppins Bridge, they'll head up South Street, past Mcdonalds, left into Pyle Street, right into the High Street, where they will blast their horns as they head down to the duel carriageway and up to St Mary's Hospital.