NHS Test & Trace App re-launched on the Isle of Wight
The Isle of Wight Council is very pleased to support the NHS Test and Trace app, which will be tested here on the Isle of Wight before a national rollout. The project is led by the Department of Health and Social Care, and the Isle of Wight Council will be giving local support to the national team.
The feedback from the trial of the previous app has been used to create the new version, with the Isle of Wight providing valuable data for this process. Island residents will receive a personal invitation to join in the trial by post. A new feature of the app will allow users to check in to
participating venues and businesses anonymously, using their phones. Businesses who want to join in will be able to download a unique QR code to display at entrances.
Dave Stewart, Leader of the Isle of Wight Council said: "Earlier this year, as part of the response to coronavirus, the Island took part in testing the first NHS COVID-19 app.
"As a direct result of our incredible, collective effort an improved app has been developed and now, we along with others are being asked to help test this app once again.
"We are starting to see our communities open up again, and a return to a more normal way of life.
"But coronavirus has not gone and until a vaccine or treatment is found, testing and contact tracing is the best way to stop the virus from spreading further. This app is another tool in our toolkit for helping to contain the virus."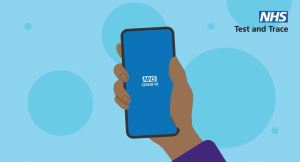 Road Upgrades and Improvements - Palmerston Road Resurfacing Information from Island Roads
Island Roads, working in partnership with the Isle of Wight Council is upgrading and maintaining the Island's highways network. We wanted to let you know about the carriageway surfacing works due to take place in the Palmerston Road area - Shanklin shortly and provide you with some information and guidance about what will happen during the works to enable you to plan accordingly.
Location of works: Palmerston Road and Cross Street - Shanklin for their entire lengths.
Anticipated duration of works: Start date - Monday 7th September 2020 - Duration: 3 days (Island Roads aim to work Monday – Friday only).
Works will take place between the hours of 06:30am and 6:00pm, although exact start and finish times may vary.
Traffic Restrictions: During the works, Island Roads will be using heavy machinery/equipment and materials that could damage your vehicle, making it unsuitable for vehicles to access the works area. The road will therefore be closed whilst these works are taking place and vehicle access will not be permitted, with the exception of emergency vehicles. Pedestrian footways will remain open.
During phase one; traffic lights will be erected along High Street / North Road. Therefore, for safety reasons there will be parking restrictions in place. The area with restrictions will be indicated by no waiting cones.
During phase two, it will be necessary to also close Osborne Road and Eastcliff Promenade for their entire lengths. Resident access will remain when safe to do so; delays are likely.
Access to your property: Vehicular access will be prohibited during the works. However, Island Roads will ensure they meet all of their responsibilities under the Equalities Act, so if you require assistance accessing your property or you have any specific requirements please contact Island Roads so that arrangements can be made to assist you (tel. 01983 822440 or email info@islandroads.com ).
Household waste and recycling collection: Your waste collection day will remain the same. However, the collection will take place before daily works begin. Therefore, please ensure your waste or recycling is at the kerbside before 7am on your normal collection day, the council cannot return for waste set out late. You may set your waste or recycling out from 7pm the night before your collection.
Should you have any questions, the Island Roads Help Desk is contactable on 01983 822440 or info@islandroads.com.
Coastal Protection Works Planned as part of New Partnership
A multi-million pound programme of coastal protection works looks set to reduce the risk of flooding and coastal erosion to more than 1,000 Island homes and businesses. The Isle of Wight Council and the Environment Agency have agreed to work together over the next six years on
several flood defence schemes representing around £37 million worth of potential government investment. The new partnership has already secured £400,000 in funding to accelerate early design work on four projects in Ventnor, Bembridge, Sandown and Shanklin.
The programme includes:
• Coastal defence works and stabilisation measures in Ventnor;
• the refurbishment of the sea wall between Yaverland and Sandown;
• repairs to the sea wall at the southern end of Shanklin Esplanade; and
• repair work to Embankment Road, Bembridge.
The scheme, once fully approved, will bring increased flood protection to property and public areas of the town, better protecting families and businesses which have experienced flooding in the past and are aware of the destruction it can bring.
A series of measures will be employed including a 350 metre long temporary flood barrier, pumps and individual property flood resilience measures such as flood-proof doors, self-sealing airbricks and waterproofing of brickwork. The scheme also supports the council's recent £1.3 million purchase of Venture Quays on East Cowes waterfront in a bid to protect jobs, and the wider regeneration of
the town.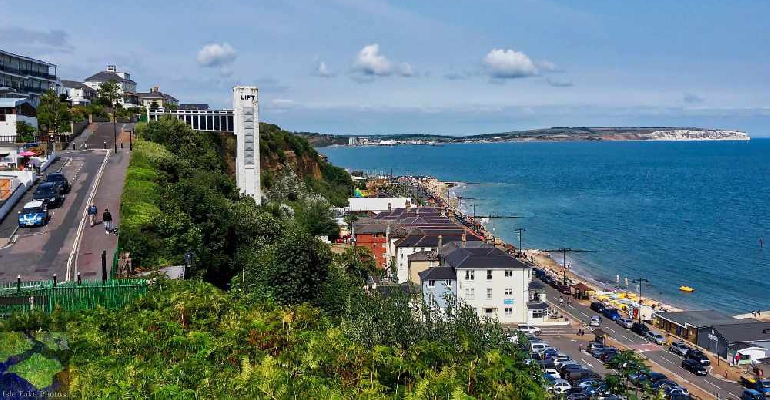 Island Ambassadors help Beachgoers stay Covid-safe this summer
If you visit the beach or park this summer it will be hard to miss these Isle of Wight Council employees. Wearing bright orange t-shirts, these workers are the Isle of Wight's brand new Island Ambassadors. Patrolling the main tourist resorts at the height of the summer holidays, the ambassadors are on hand to offer people advice and guidance on how to stay Covid-safe while still enjoying the sun, sea and sand. As they stroll the sand and seafronts in Sandown, Shanklin, Ryde and Ventnor, the ambassadors are a visible reminder to people to socially distance and maintain good
hygiene at all times.
It is hoped the programme will help avoid overcrowded beaches as seen in other south coast resorts including Bournemouth and Brighton. Ambassadors are also signposting people to key services as well as monitoring and reporting incidents of littering, graffiti, dog fouling
and anti-social behaviour. Council leader, Dave Stewart, said: "Reminding people to be vigilant and adopt all of the right behaviours to prevent the spread of coronavirus is a key role for us, especially with visitors to the Island.
"The ambassadors will add an extra dimension to our public information campaign that will continue through the summer based on the principles of 'respect, protect, enjoy', which has the support of the Island's whole tourism industry."

If you have, or wish to discuss any particular concern or matter, please contact us on chris.quirk@iow.gov.uk 07802 705831 or michael.beston@iow.gov.uk 07885 644426.