It's been an up and down time, and not only with the weather! I know of so many people who are very apprehensive about ours and their futures. People, of all ages and with differing jobs and roles in life. The young dental nurse, who recently contacted me, who is covering for other colleagues who cannot get into work, teachers who are doing their best for their pupils, shop workers who have so magnificently worked throughout this pandemic, without a break, often taking the brunt of customers fears and worries, bin workers collecting rubbish keeping our streets and homes clean, front line workers, who have worked tirelessly keeping us alive, business owners of all kinds, hospitality industry, which provides so many jobs on the Island etc. I can only reiterate that, we can only work together and support each other in anyway we can.
I recently picked my grandchildren up from school and it was uplifting to witness the way these young children have blossomed since being back in school, with their friends. It reminds all of us to look out for neighbours and friend and perhaps to think before ordering online, as convenient
as it can be, that we need to support our neighbourhood shops as this is where our children will get work. It's where our communities thrive, but there has to be a High Street left to employ people.
There are some amazing offers which included the 'Fiver Fest' which was held in Ryde during October. A range of business took part: their e-mail is www.fiverfest.co.uk helping us to remember to shop locally at our many brilliant independent stores. Look out as there is more to come!
For my Ward: Island Roads are still continuing road works, repairs and where necessary resurfacing. Bennett Street is to be completely re-surfaced and hopefully will be finished by he end of November. We have issued letters explaining what is being done, as it is a major construction and one that I have been lobbying for years as the concrete floating basis, build ages ago, has started to move. Sorry for the inconvenience, but it really will be worth it, once finished.
Helpline contact number is 01983 822440. I am still actively lobbying for street signs to be kept clean and repaired. There is nothing more annoying when you are looking for an address, than no signs or vandalised signs. Please let Island Roads know if this is the case in your area.
Dark night reminder: I been asked by the road safety group to make sure that you ware reflectors or light coloured clothing when walking or cycling, at night. It is always surprising how quickly the dark nights take over. There is good news for Ryde with the multi million pound boast to active
travel and public transport improvements in Ryde. This ambitious scheme will improve large sections of roads and transport in Ryde, including cycling and pedestrian areas. The entire length of the esplanade to Appley will be modernised to cater for all kinds of transport, including our
legs. The pier scheme will provide a safe walking and cycling track along the length of the pier.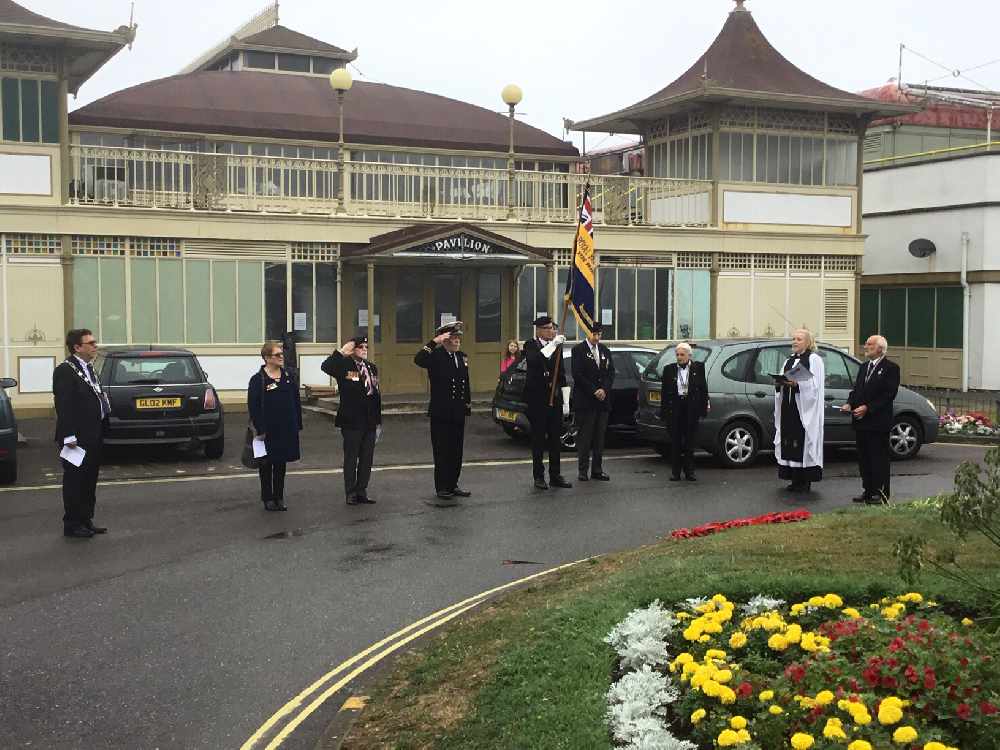 Remembrance Sunday
British Legion: Remembrance Sunday 8th November at the Shrine in Lynn Street. There will be a Service by the Branch Padre. Standards will be present and wreaths laid. Covid-19 compliance will be respected and parade marshals will be there to help. For further information contact our Chairperson Lynn Ashby on 07840950226. Email lynnashby@me.com.
Wishing you all well and keep us and our Island safe.
Charles Chapman