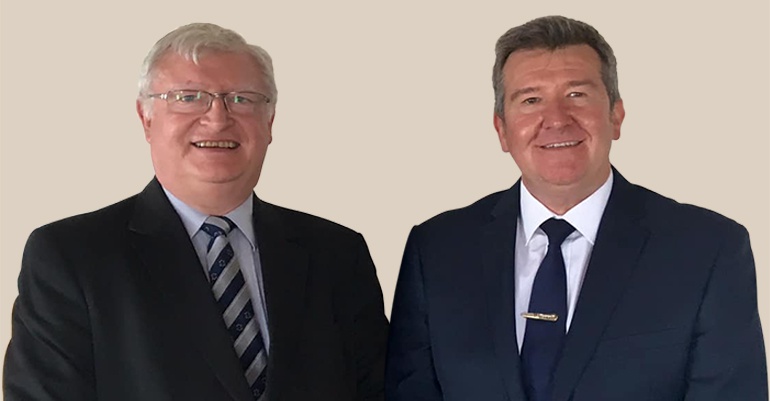 News from Isle of Wight NHS Trust
Firstly, I want to thank the Island community for their continued support and for the way they have responded to the challenges of the last year.
The new lockdown makes it clear just how dangerous this virus is. The way the new variant of COVID-19 has spread since it emerged before Christmas has put real strain on health services across the country. Tough new measures to get that spread under control, although difficult for so many people, are absolutely necessary to protect people and to save lives.
I have one message to our community. We need you now more than eveWe need you to stay at home and to follow these new restrictions so that we can get this virus under control. Make no mistake. The situation is very serious. There has been a large increase in the number of positive test results in recent days which show the scale of the challenge.
On the 4th January there were 282 new cases and the day before 459. These aren't just numbers, they are people who are becoming increasingly unwell and many of them need NHS care, with more and more coming into hospital. The number of people in hospital with COVID-19 changes all the time. Yesterday we had 51 people with coronavirus in our care and we are treating another 9 people suspected to have the virus because of their clinical symptoms. We also have in excess of 40 staff affected.
Sadly, despite the very best efforts of skilled and caring clinicians the number of islanders dying continues to rise - and because of the time it takes for the disease to progress, we expect the number of deaths to continue to increase over the coming weeks. It will take time for the new lockdown to have an impact on the number of new positive cases, and for the number of positive inpatients to fall.
I welcome the decision to introduce tougher restrictions because it gives us all a very clear message about what is needed to get this virus under control. But even with all of your help things in the NHS look set to be difficult for some time yet.
We have been getting ready for this increase in pressure. We have expanded our intensive care capacity, opened more beds throughout the hospital and created additional isolation areas. Many people cancelled their leave over Christmas and New Year to make sure these changes happened and that we continued to provide safe, compassionate care.
We have had to postpone non-urgent surgery again - a very difficult decision because we know the impact on people who are waiting for their treatment. Emergency and cancer surgery continues but we have had to make changes to our outpatient appointments to free up clinicians and space for additional beds.
We are doing everything we can. Now we need your help.
By reducing the amount of contact we have with others you can help stop the huge rise in cases that we are seeing. We all need to take personal responsibility for our actions. It is so easy to spread this new variant of the virus without even knowing that you have it.
We know that 1 in 3 people don't display any symptoms at all so reducing the contacts we have will reduce the risk that the virus is passed on to someone that will become very unwell or who will die.
We must stay at home.
This isn't just about protecting the NHS anymore. It is about protecting yourselves, your loved ones and our community. Please do not listen to those people who are deliberately showing division online. Ignore the trolls and the COVID deniers. Instead please play your part in keeping the island safe. This disease is real, it can be deadly and it is spreading very quickly. But there is hope.
Vaccines are the way out of this pandemic. An effective vaccine is the best way to protect people from coronavirus. The Clinical Commissioning Group (CCG) is rolling out the vaccine to our community and the Trust is gearing up to launch as a vaccine hub in the coming days, providing vaccinations to all NHS and social care staff on the island. This will be a marathon, not a sprint, and we cannot let our guard down for a moment. We must all follow the rules to stop the spread of coronavirus.
I know how hard this is - I've been separated from my family, my daughters and grandchildren for much of the last year - I know the pain that lockdowns cause. But together we can get through the difficult weeks ahead. Together we will get this virus under control and start to reclaim our lives and livelihoods.
Maggie Oldham, Chief Executive
Isle of Wight NHS Trust
You can read more about the 'National lockdown: Stay at Home' guidance on the Government website: www.gov.uk/guidance/tier-4-stay-at-home There is hope on the horizon with the roll out of the COVID-19 vaccines but the next weeks and months are so crucial.
Don't forget there are a range of NHS services here to support you: Visit 111 online for advice. It's easy to use – go to: www.111.nhs.uk
Contact your GP practice for advice – check their website for their opening times and out of hours services. Your local community pharmacy may also be able to help.
If you need urgent medical help, call 111 first, who can also book you in to be seen at your local A&E or urgent treatment centre. Finally, please remember, if it's a life threatening emergency, please call 999 immediately.
If we come together as a community and support one another through the difficult times ahead then we can all look forward to better times in 2021.
Thank you for your ongoing support.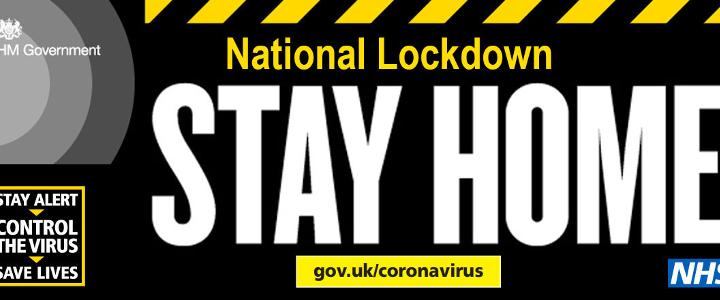 Local News: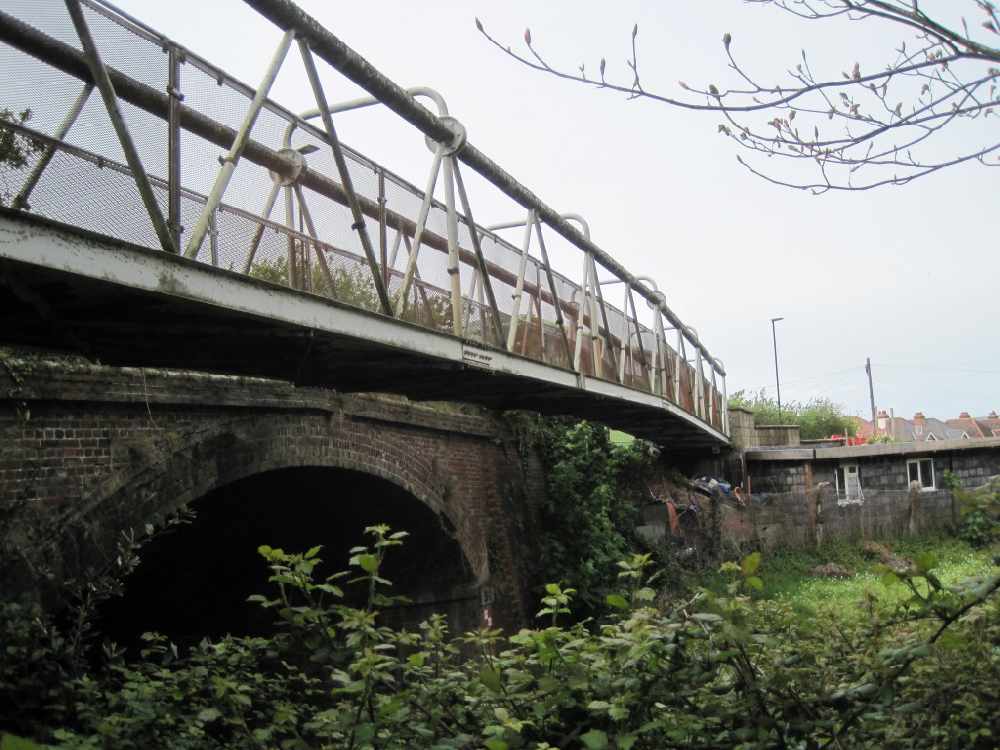 Skew Bridge
Island Roads Update
New Year work to improve two footbridges.
Work to refurbish two busy footbridges over the railway line in Lake is to be undertaken by Island Roads early in the New Year. The footbridges at Skew Bridge and Alresford Road that link Shanklin and Lake will both be refurbished to ensure they are at the standards required by the Highways PFI contract. Skew Bridge will be taken down in sections and stripped back and repainted off-site before being re-assembled and brought back into use. The deck plates – the footway surface – will be replaced as part of the work. Because of more available space at its location, the work to Alresford Bridge will be undertaken with the structure in situ. Again this will be stripped back, repainted and any necessary repairs to the steel structure and concrete deck will be undertaken.
Though subject to change, the work on both bridges is currently scheduled to begin on January 12th 2021.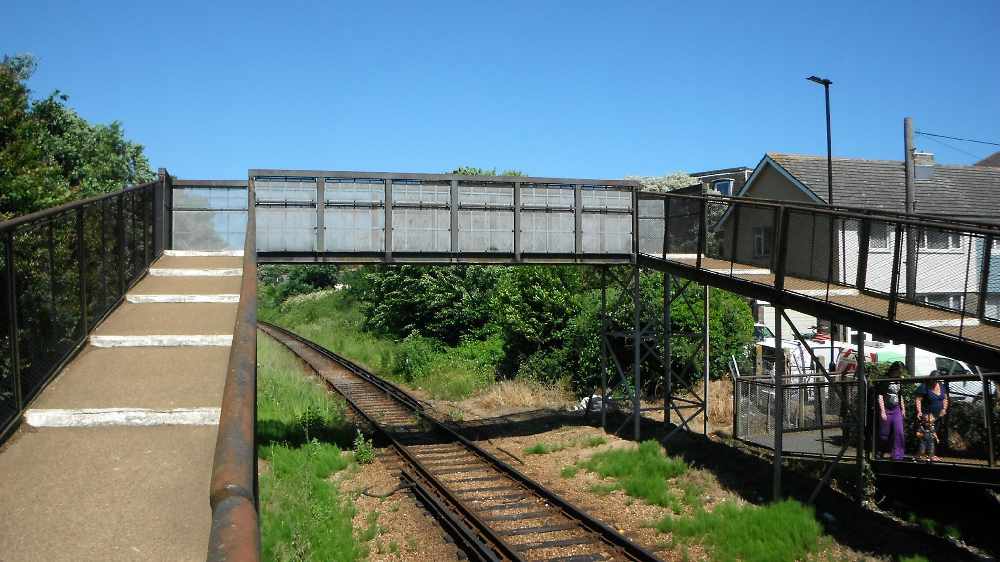 Alresford Road Footbridge
Traffic management
Plans to allow people to cross the railway line will be required during work. Plans are being finalised and will be announced in detail very soon, but it is envisaged there will be a road closure on the main Shanklin to Lake Road in place for a day while Skew Bridge is removed in sections and then a
further day closure around five weeks later when the structure is re-assembled on site. Work on Alresford footbridge will begin at the same time as Skew but last up to eight weeks. As the work is being done while the bridge is in situ, no road closure is necessary but Island Roads is looking at
solutions to ensure pedestrians are catered for while the bridge is out of use.
Jason Boulter, Island Roads project manager, said the work had been timed to coincide with improvement work being carried out by Island Line during which trains were not running.
"While we are seeking to keep disruption to a minimum, it is unfortunately not possible to carry out these refurbishments without some localised inconvenience, particularly to bridge users," he said.
"We are working with the IW Council examining ways of maintaining connectivity while the improvements take place and will keep the local community well informed of arrangements before and during the work."
For further information, please contact info@islandroads.com or visit: www.islandroads.com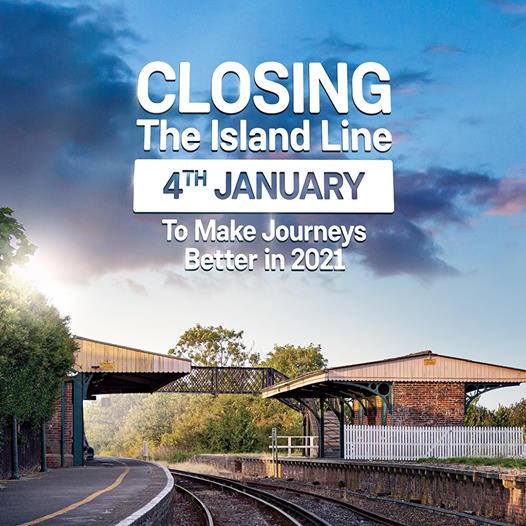 Island Line Upgrade Update
To make future train journeys better, the Shanklin to Ryde line will temporarily close and replacement buses will run instead. South Western Railway (SWR) is temporarily closing the Island Line while improvements are made to your train service for a smoother ride and more frequent service. Replacement bus services will run in its place from the 4th January 2021. More information including bus timetables and further details will be available from SWR soon.
Why is the Island Line being closed?
In September 2019, alongside the Department for Transport, SWR announced a major upgrade to Island Line, securing the long-term future of the line. Funding provided by the Department for Transport, Solent Local Enterprise Partnership and the Isle of Wight Council will see £26m invested
into Island Line helping SWR to deliver a modern railway for the Isle of Wight.
Newer trains
As part of this project, SWR will replace the existing 82-year-old Island Line fleet, with newer and reliable trains, the Class 484. In keeping with Island Line's tradition, these trains will be former London Underground trains, extensively refurbished by Vivarail. The new trains will bring modern
facilities for customers, including on-board Wi-Fi, plug sockets, wheelchair spaces and passenger information screens.
Better journeys
This investment will also see SWR deliver upgrades to Island Line's infrastructure, including a new passing loop at Brading, which will facilitate regular 30-minute service improving connections with Wightlink ferries. The work to upgrade the track will also make journeys smoother, and upgrades to platforms will also improve accessibility. From January the 4th to March 31st 2021, services on Island Line will be replaced by buses, whilst the work to upgrade the line's infrastructure is carried out.
Following these works, the Class 484 trains will be introduced into service, with the regular 30-minute service introduced in May 2021.
Improving stations
SWR are also making improvements to the stations, with free station Wi-Fi being rolled out across Island Line, and providing new ticket vending machines at Shanklin, Sandown and Ryde St Johns Road. www.southwesternrailway.com/travelling-with-us/our-trains/class-484
Major Planning Application Approved
The Isle of Wight planning committee has voted unanimously in favour of the Branstone Farm development on the 8th December 2020. The £2.4 million scheme, which includes delivery of affordable housing in the centre of the Island, has been approved for development by the cross-party planning committee. Approval was given earlier in the year for Goddard's Brewery to expand its facilities to the site near Newchurch. With funding provided via the Solent Local Enterprise Partnership, from the government's 'Getting Building' fund, the Isle of Wight Council and Vectis Housing previously submitting plans to regenerate the popular former school trip destination, Branstone Farm. The current farm buildings will be demolished, apart from the studies centre and mobile classroom, building 42 affordable homes, 18 rural office units in 3 buildings, allotments and a biodiversity park. The business park will be situated on the southern section of the site, closest to the main road where the entrance to the site currently sits. An assortment of allotments will provide a natural buffer between the commercial and residential zones. A mixture of 2, 3 and 4-bedroom houses and bungalows will be built; all housing will be allocated for affordable homes for Islanders, with preference to local families in need of affordable housing. A new revised vehicle and pedestrian access and junction will be created, including a new footpath link to Watery Lane. The site will not
only provide rural jobs and high-quality space for existing and new companies but also high-quality affordable homes within an attractive environment. Building works are envisaged to commence in February 2021.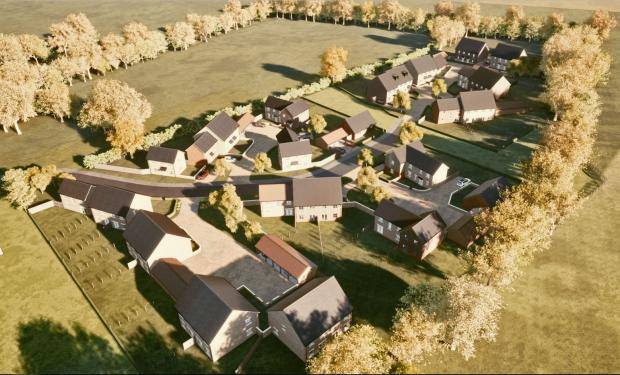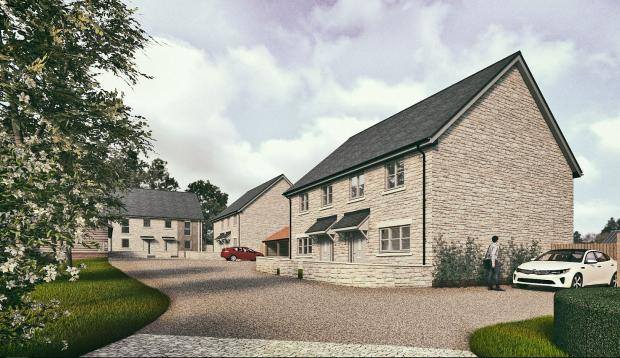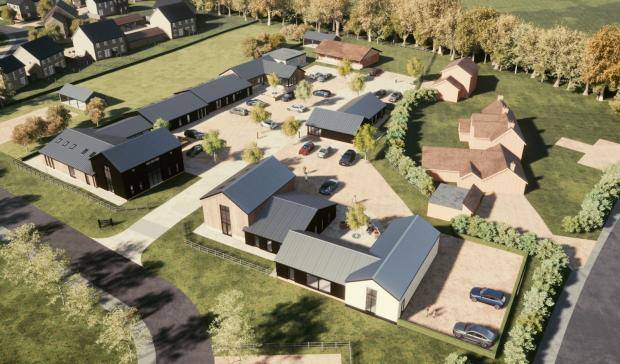 If you have, or wish to discuss any particular concern or matter, please contact us on chris.quirk@iow.gov.uk 07802 705831 or michael.beston@iow.gov.uk 07885 644426.
With very best wishes for the New Year and beyond – Chris & Michael.