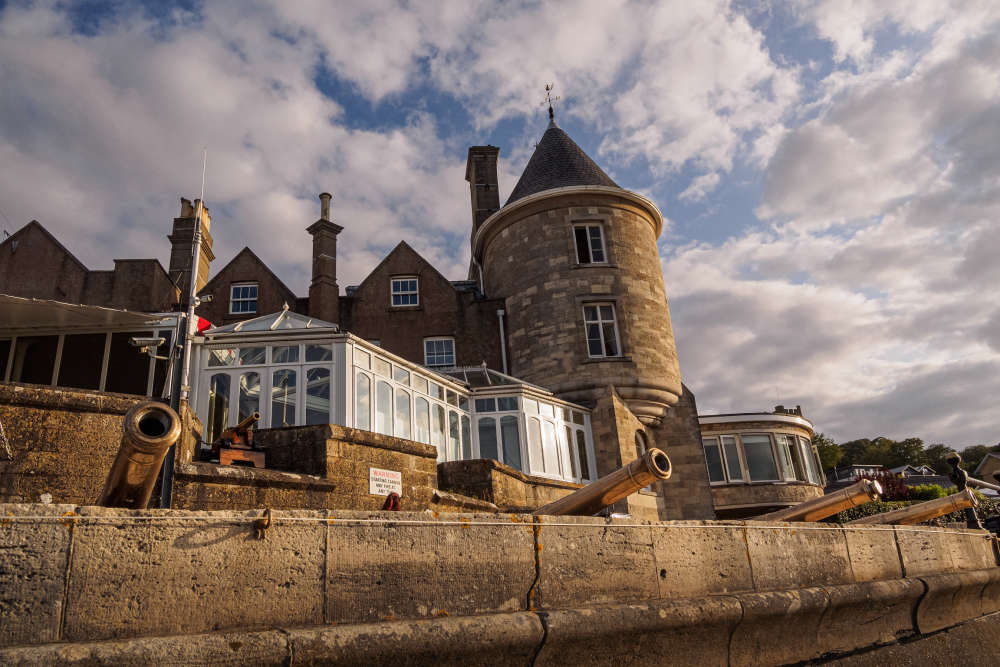 The Queen's Diamond Jubilee visit to the Island in 2012 began with a 21-gun salute from the Royal Yacht Squadron, before her majesty and the Duke of Edinburgh walked along the Parade accepting gifts from well-wishers
This month's Isle of Wight walk takes you from Ryde to Cowes, through iconic places visited by Queen Elizabeth II, as well as Queen Victoria before her.
Start at the entrance to Ryde Pier and walk west along the Esplanade. Walk along St Thomas' Street and into Buckingham Road. Walk up the hill and then take another turn into Spencer Road.
Walk along Spencer Road until you reach Ladies Walk. Walk through a set of gates and pass through the entrance to Ryde House on your right. Follow a tarmac path, over a bridge and up the hill until you pass Binstead Church on your right.
Follow the path to your left before turning into Church Road.
Walk for 50 metres before taking a right turn. Take a path to the left of a gated house and walk through woodland until you get to Quarr Road.
At Quarr Road, turn right and walk until you join a gravel path which leads to the old Abbey at Quarr.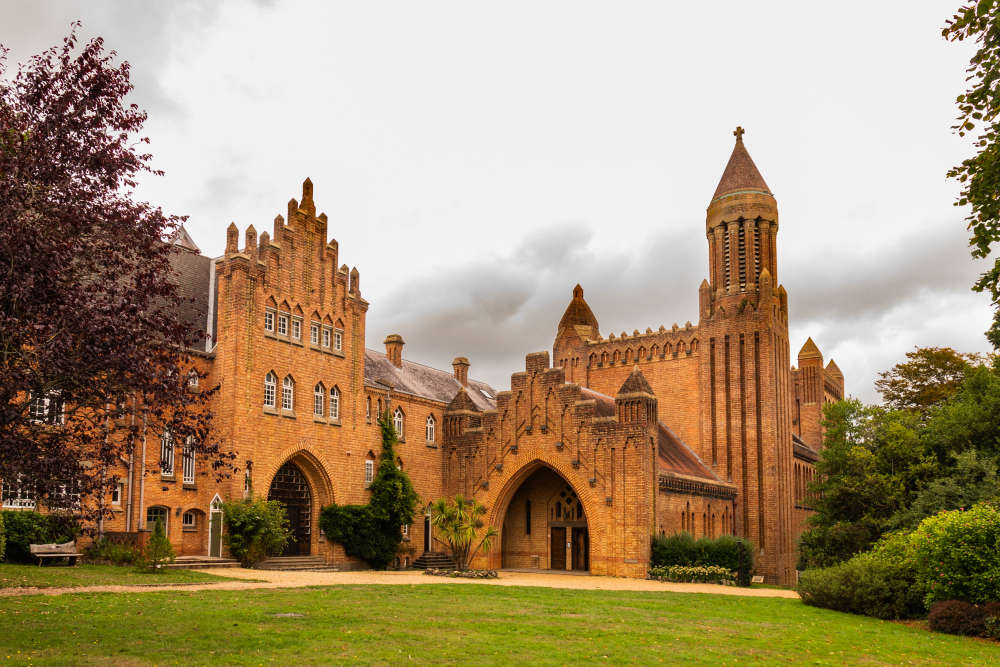 Queen Victoria was a frequent visitor to Quarr Abbey House, and her daughter, Princess Beatrice and Prince Henry of Battenburg, honeymooned together there.

Continue along the route until you pass the entrance to Quarr Abbey and join the road at Fishbourne Lane.
Take a left, with Wightlink Ferries on your right and turn off at the public footpath labelled R1. This points towards Kite Hill. Walk along the path until you reach a barrier.
Here you should take a left into Ashlake Copse Road and walk until you reach woodland, followed by a footbridge which leads towards the main road.
Turn right to reach Wootton Bridge. Be careful to walk along safe footpaths as you head toward The Sloop. You'll find a gravel path to New Road. Now take a left next to the old primary school.
Keep walking until you join St Edmunds Walk, before turning left past Whitehead Crescent, then left again until you join Church Road.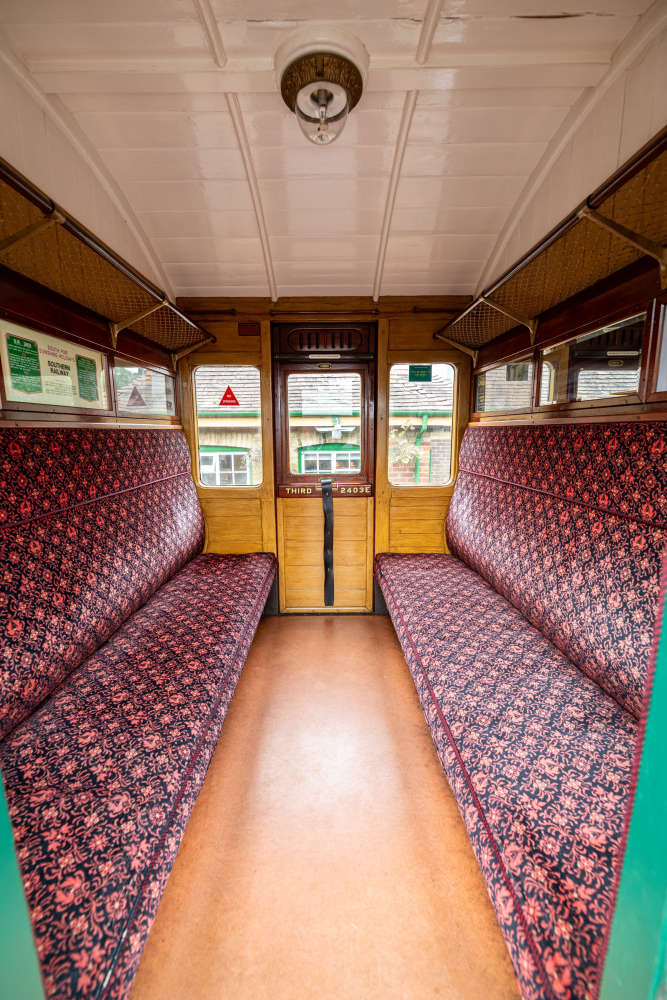 Queen Elizabeth II travelled on a restored Steam Railway, during her visit to the Island in 2004. Queen Victoria used the station on at least one occasion, on 11 February 1888, when she travelled from Whippingham to Ventnor and back for the opening of the National Consumption Hospital there.
Cross into Footways and join Palmers Road. Turn right almost immediately into Brocks Copse Road. Palmers Farm should be on your right. Cross Palmers Brook via a bridge and continue on until you join Alverstone Road.
Walk past the Post Office and join the main road. Here you need to turn right and walk along the main road towards East Cowes. You should pass Osborne House on your right.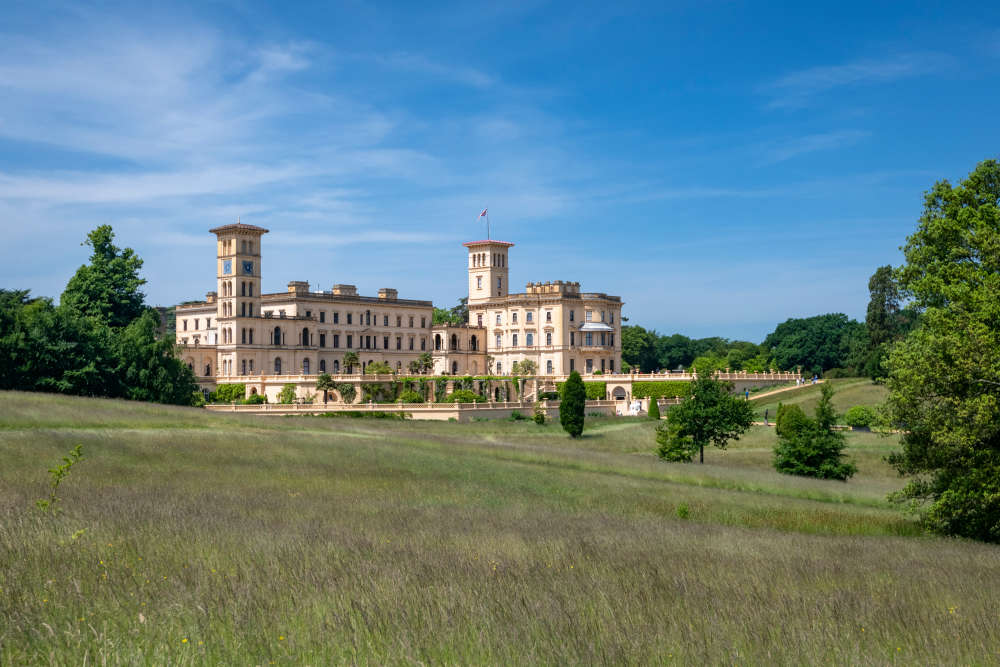 Walk along York Avenue to East Cowes town centre. Take a left towards the floating bridge.
Take the floating bridge to Cowes.
Once you're off the floating bridge, walk along Medina Road towards Bridge Road.
Take a right turn into Birmingham Road and continue on to Shooters Hill.
Join the high street and walk until you reach Bath Road, followed shortly by The Parade.
Head along the parade until you reach The Royal Yacht Squadron, where your walk ends.