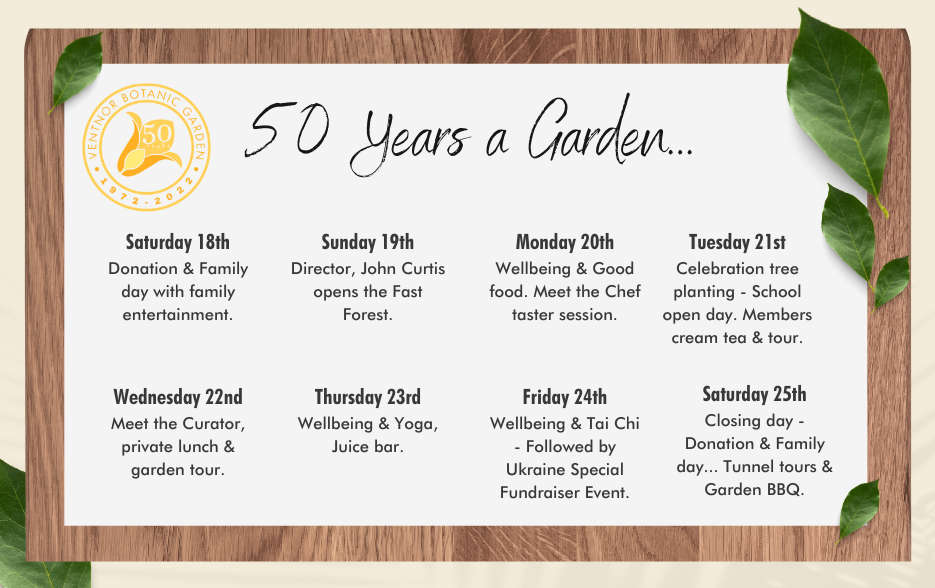 This year, Ventnor Botanic is celebrating 50 years of garden history.
Opening in June 1997 the gardens turned the once hospital site into an open place for all to enjoy.
During the week from the 18th-25th of June, Ventnor Botanic will hold a week of celebration to commemorate its fantastic 50-year history.
Ventnor Botanic will also be hosting two of its popular Donation Days during the celebration week as well! Donation days make it possible to open the grounds with no admission fees, simply a donation for your visit.
Contact the team to book your visit today. Email marketing@botanic.co.uk