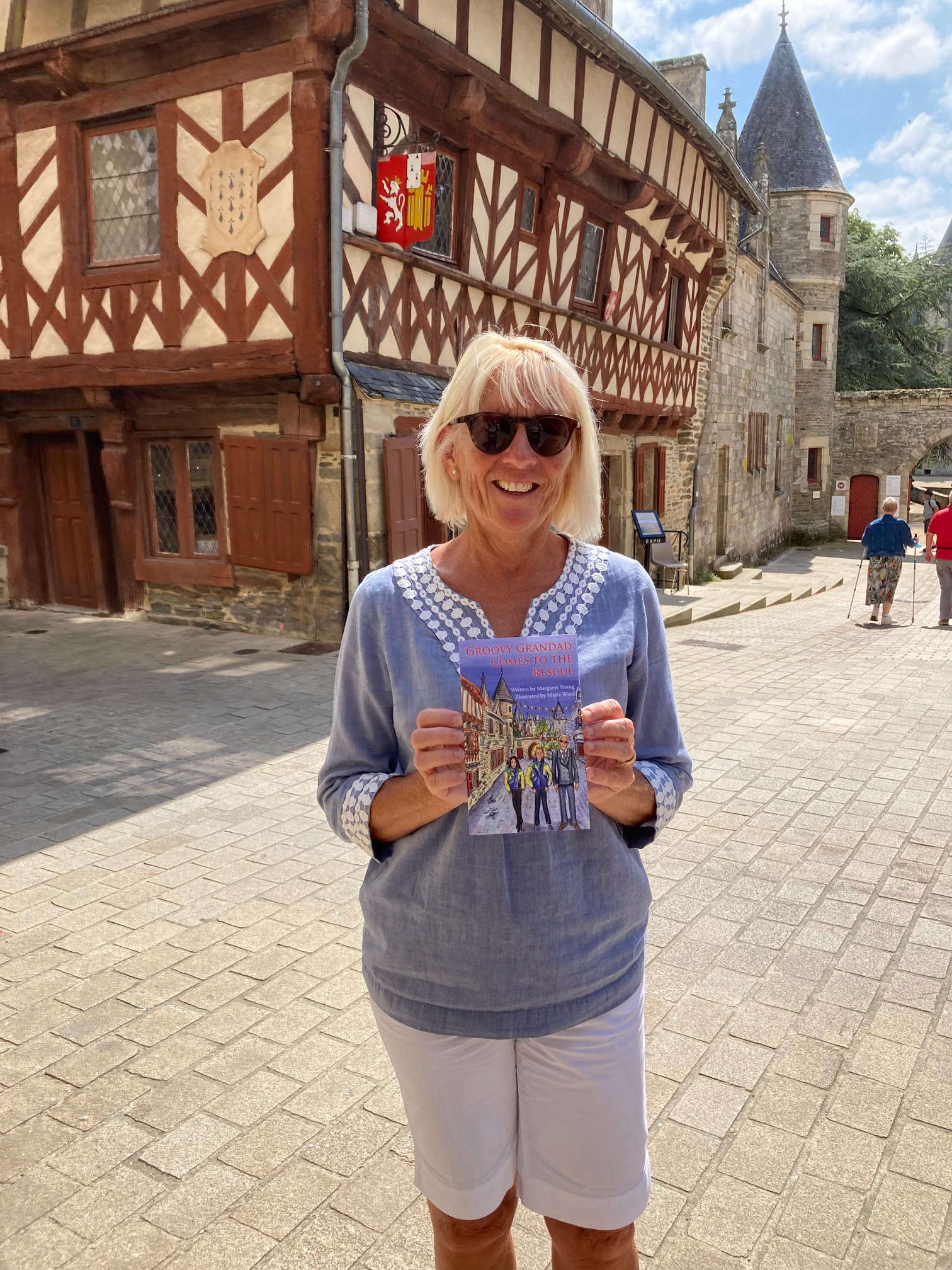 Author, Margaret Young, returns to Josselin, France where the story is set
Following the success of her first book, Groovy Grandad, Isle of Wight author, Margaret Young has written and published a sequel – Groovy Grandad Comes to the Rescue.
In the sequel, life is good for Archie – but life changes when his Mum has an accident. Grandad comes to the rescue and another adventure begins.
Back in France again; Archie, his family and Pascal decide to explore the possibility that Claudine's stories about the past may in fact be true. They discover far more than they bargained for!
On Saturday October 9th, at 10am, Margaret Young will be reading extracts from both books at Lord Louis Library and signing copies – which will also be on sale on the day.
Both books are available to purchase from Waterstones and online from Amazon, Waterstones, Blackwell's and Foyles.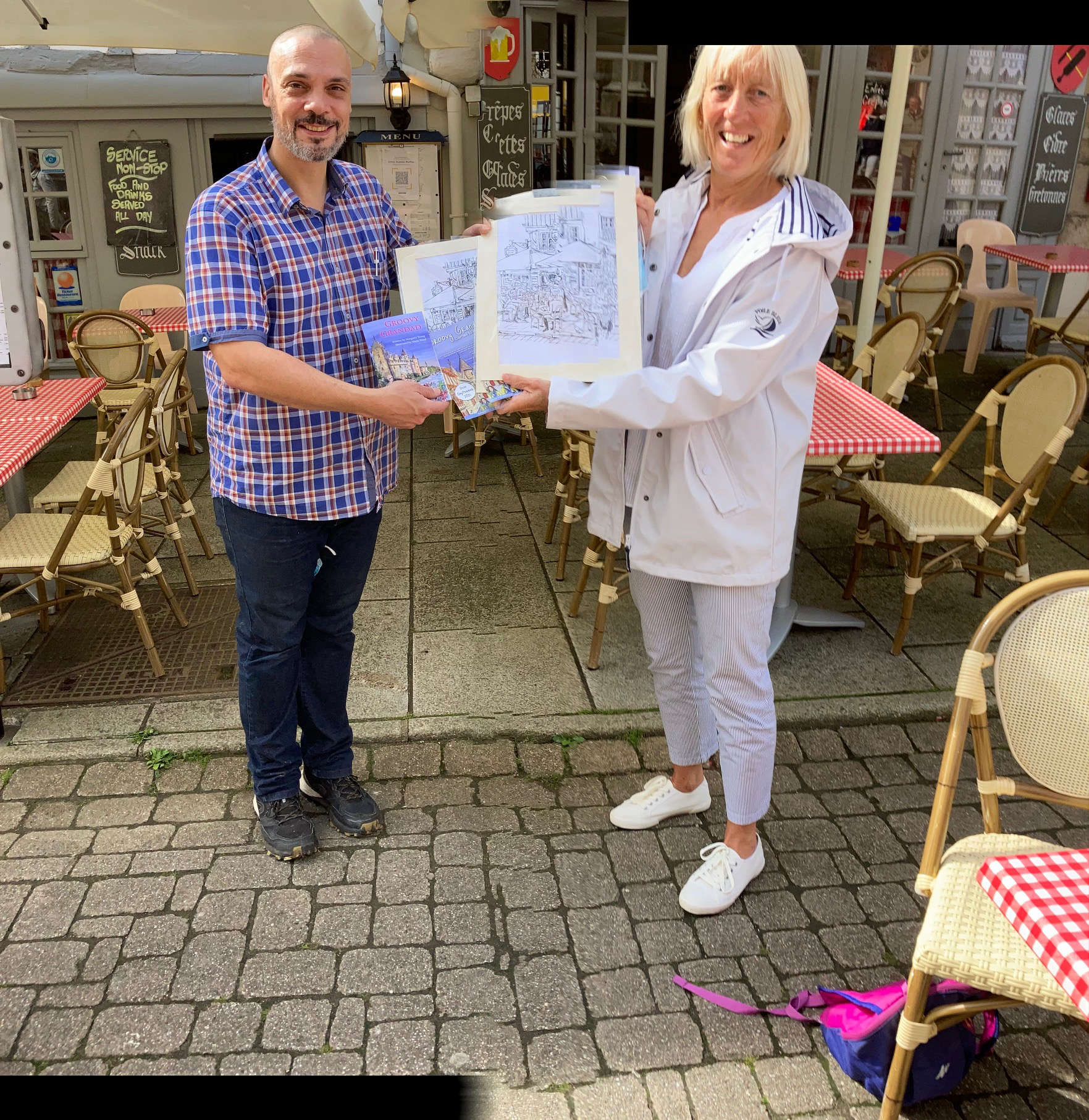 Author, Margaret Young presenting a copy of the first book to the café owner, known as Fabien in the story