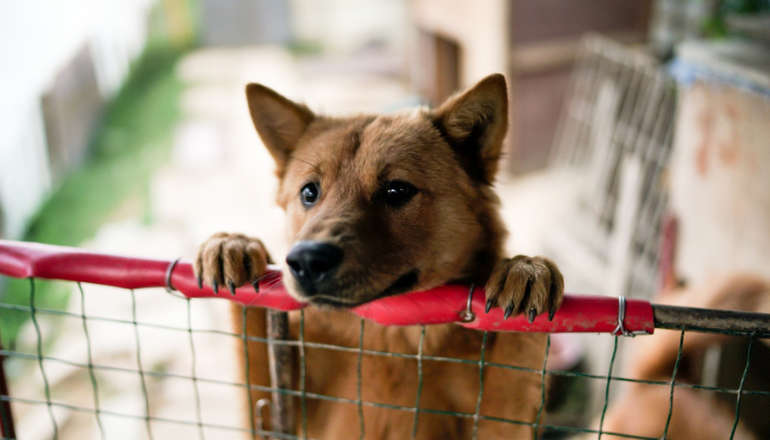 The number of dogs stolen in the UK has reached a seven-year peak, with French Bulldogs and Jack Russell Terriers the most targeted breeds in 2021.
Other small dogs like Chihuahuas and Pugs were also popular targets according to new research from Direct Line Pet Insurance.
Last year, the number of dogs stolen rose by 13 per cent across the UK to 2,760, the highest level since the company began analysing theft rates in 2015.
This means, on average, 53 dogs were stolen per week last year — 321 more than in 2020 and 611 more than in 2019 when Direct Line recorded the lowest rate of dog theft (2,148).
The last couple of years has also led to a rise in the cost of dogs, making them a more lucrative target for criminals.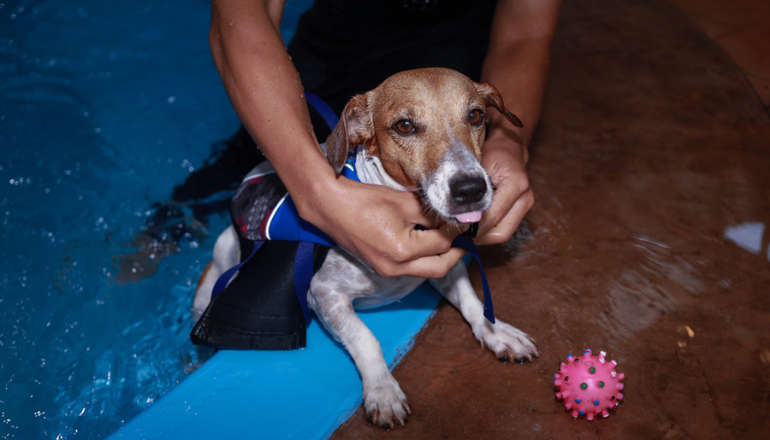 This is particularly the case for pedigrees like French Bulldogs, the dog most likely to be stolen in the past year, which can cost upwards of £3,000.
Staffordshire Bull Terriers, which were the most popular target for thieves in 2020, saw 88 per cent fewer thefts in 2021, pushing them down to the seventh place.
Crossbreeds such as Cockerpoos and Puggles have also fallen in popularity, from second in 2020 to 10th in 2021.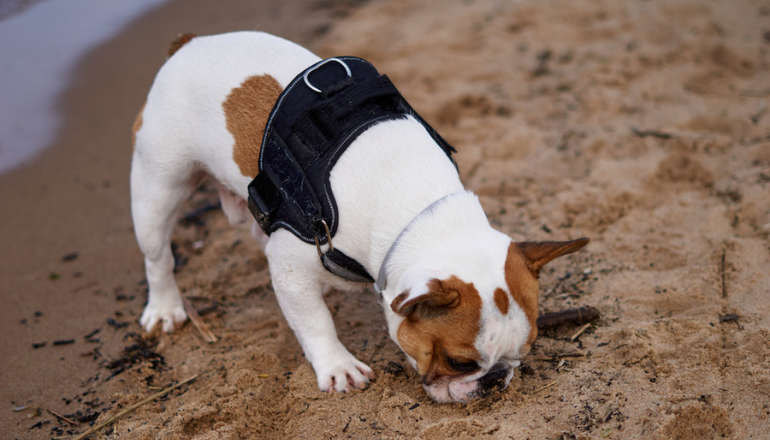 Additional information
London was the dog theft capital, with the Met Police reporting 422 dogs stolen, followed by West Yorkshire (199) and Kent Police (182).
Norfolk Constabulary had the greatest success at returning dogs — reuniting 86 per cent with their owners.
Table one: Most stolen dog breeds, 2021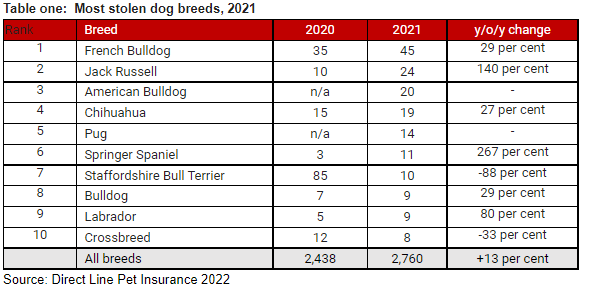 Regional police force data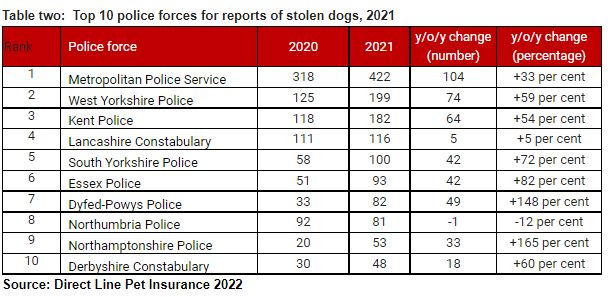 London once again saw the highest number of dog thefts last year. The Metropolitan Police Service reported 422 incidents and accounted for 15 per cent of all dogs stolen.
The Metropolitan Police Service saw reports increase by a third (32 per cent) in 2021 compared to 2020, when 318 dogs were reported stolen.
The police forces which received the fewest number of stolen dog reports in 2021 were Lincolnshire and Surrey Police, with just 10 dogs reported stolen in each constabulary.
Steps to follow if your dog has been stolen: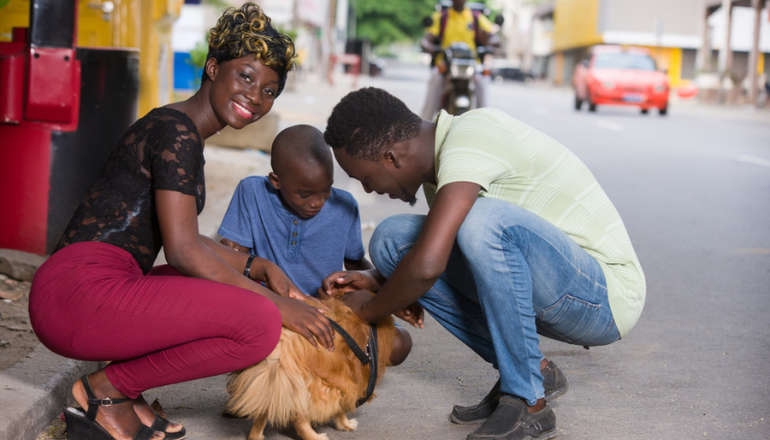 Firstly, check the local area and your dog's favourite spots in case the dog has wandered off
Engage the local community and make your dog 'too hot to handle' by sharing with local groups, putting up posters, informing local media and using social media – include pictures and any distinctive marks
There are some specific sites set up to help find lost and stolen dogs, like doglost.co.uk
Report your dog as stolen to the police and provide them with as much detail as possible
Report your dog as stolen to local pet related services like vets, animal shelters, pet shops, dog wardens and the council. Provide photos, a physical description and the dogs microchip number
Report your dog to the microchip database and make sure your contact details are up to date