Open Up For More With Heering Liqueur This Christmas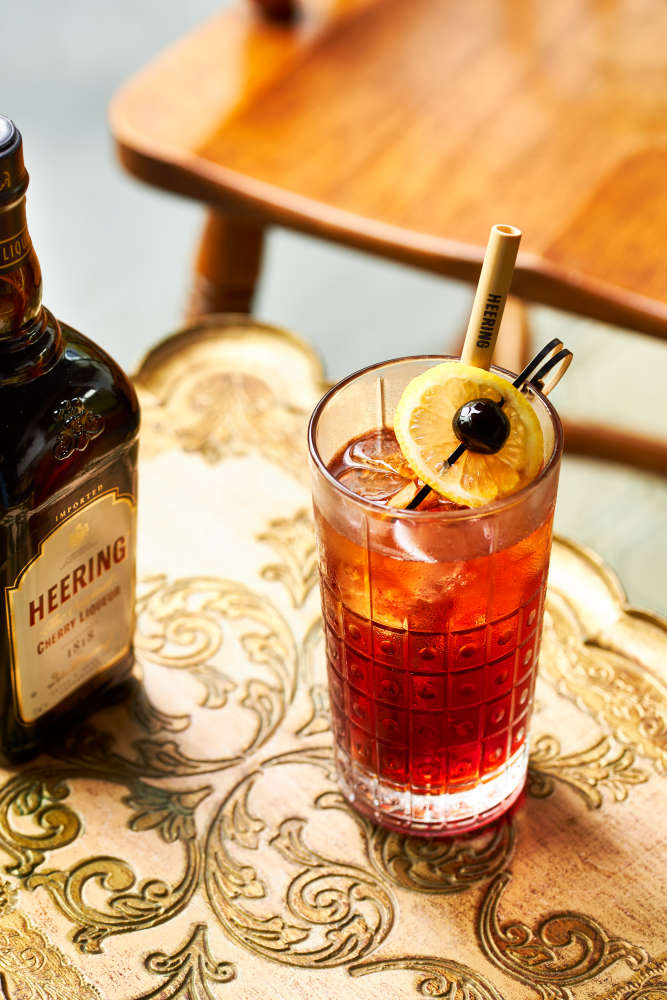 We've got THREE bottles to offer our lovely Hidden members...
Whether it's gifts for others to open or a bottle for you to open for Christmas entertaining, open up to the idea of something rather different if you're looking for an interesting drink to serve.
One of the oldest drinks around is set to be the newest drink on the list this season: Heering, the cherry liqueur made in Denmark from 100% real cherries. That in itself makes this liqueur unusual.
It's by no means new! It launched in 1818 and all the ingredients, including the botanicals, are natural: this bottle contains no colouring and no flavouring that isn't derived from nature.
It's timeless, well- crafted and sophisticated. Heering is 24% ABV so can readily be mixed with other alcoholic drinks or used with a mixer to make a relatively low alcohol cocktail.
Despite its long history, this elegant Nordic drink is on trend: it's delicious; it's pink but not overly sweet; and it lends itself to a range of simple cocktails that are easy to concoct when you have a hundred other things to do.
Every cocktail bar worthy of its name has this liqueur on the back bar. It's a staple you should have at home. This much-awarded drink is a key ingredient for the classic Singapore Sling but there are so many more ways to enjoy Heering.
Try a Heering Soda made with 40ml Heering, 120ml soda, and a dash of lime juice, simply topped with a lemon slice and a cherry.
For festive sparkle, we recommend the Heering Spritz with 40ml Heering, 80ml dry sparkling wine, and 40ml soda garnished with a lemon twist and cherry.
Heering is available from Amathus, Amazon, and The Whisky Exchange priced at around £24.75. Open up for more cheering Heering ideas…cheers!
We have three bottles to offer Hidden members - to be in with a chance to win just answer our question below correctly before the competition closes on Friday December 8 - best of luck!
Enter now: