Autumn's Blush: Pink Kwai Feh Liqueur Sets The Tone For Your Wedding Day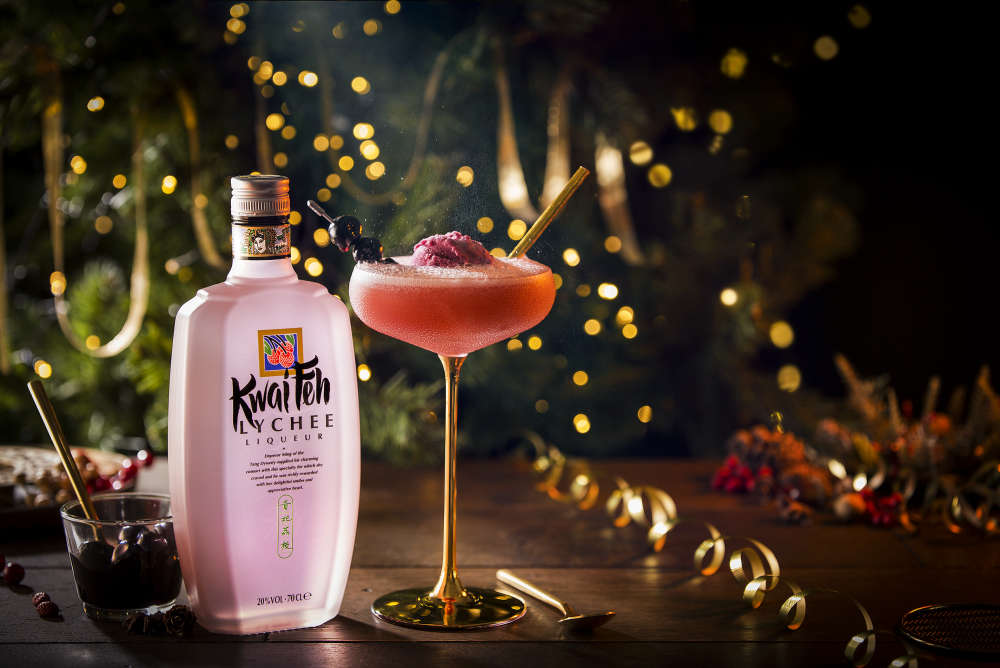 We've got three bottles of this lovely liqueur to offer our Hidden members...
Make your Autumn wedding that little bit sweeter with a deliciously different blush pink cocktail. Raise a glass to romance with Kwai Feh Lychee Liqueur!
Pink drinks instil instant glamour and a sense of fun and will set off the colours of an Autumn-themed wedding to perfection.
This elegant liqueur in its glorious pink bottle captures the taste of fresh lychee fruits and, at 20% ABV, is relatively low in alcohol.
Start the celebrations with a Rosé Champagne cocktail: the Fujian Royale. This drink tastes so elegant that it might just become your new signature cocktail for all those anniversaries to come.
Fujian Royale Recipe
Glassware: Champagne Flute
Ingredients:
20mls of Kwai Feh Lychee
35mls of Stoli Rasberi
1 dash of Absinthe
Dry Rosé Champagne
Garnish: 1 Grapefruit Twist
Method:
Stir all the liquid ingredients (except the Champagne) over ice, then strain into a flute. Top with Champagne. Garnish with the grapefruit twist.
Round off the wedding feast with a light and elegant dessert cocktail. The Lychee Champagne Dessert Cocktail is a cocktail with ice-cream so its sparkle will set the tone for dancing the night away.
The Lychee Champagne Dessert Cocktail
Glassware: Champagne Coupette
Ingredients:
20mls Kwai Feh Lychee Liqueur
10mls Luxardo Sour Cherry Gin
10mls Fresh grapefruit juice
Dry Rosé Champagne to top up
1 tablespoon of cherry gelato
Optional garnish: Luxardo Maraschino cherries
Method:
Flash shake the first three ingredients with ice, then strain into a coupette, add the cherry gelato and then top up with Champagne (this should be poured over the gelato. Serve with a spoon and a straw.
You can buy Kwai Feh from Ocado and other good drinks retailers priced at around RRP £26.50.
Hidden's now teamed up with Kwai Feh Lychee Liqueur to bring each of three lucky members the chance to win a bottle of this elegant drink – whether or not you're planning a wedding!
To be in with a chance to win, just answer the below question correctly before the closing date on Friday November 3 - best of luck!
Enter now:
Comments
Add a comment
Log in
to the club or enter your details below.