Is Now The Time To Advertise? We Believe So!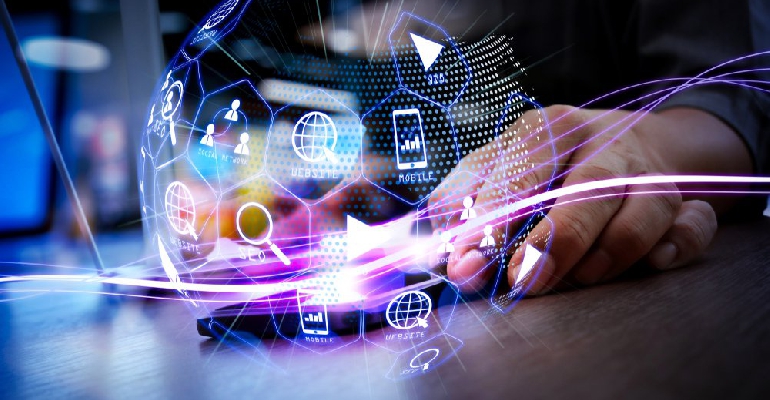 Looking to advertise as social restrictions ease? Allan Moulds, founder and CEO of Total Sense Media, explains why now's a better time than ever...
As we come out of lockdown, one of the questions on many business owners lips is 'how much should I spend on advertising?'
Various business studies have shown that the average expenditure on advertising is between 8-12 per cent of a companies turnover, dependent on their size.
But after the year we've had, it's no wonder some business owners are nervous about getting back to past levels of investment in marketing.
During recessions, consumers reduce their spending. As sales start to drop, some businesses cut their costs, reduce prices, postpone new investments, and marketing expenditures is often an easy area to cut.
Nonetheless, there have been a number of studies going back many years that point out the brave benefit by maintaining or even increasing ad budgets during a weaker economy.
Indeed, those advertisers that maintained or grew their ad spending increased sales and market share
during the recession and afterwards.
Famous McDonald's CEO, Ray Kroc, once said:
"When times are bad is when you want to build! Why wait for things to pick up so everything will cost more.
"Recessions provide me with an opportunity to deliver a death blow to the competition."
But with all due respect to a much more successful entrepreneur than myself, this assessment is somewhat crude.
Every recession is different. Ray Kroc, for example, never had to deal with his business having to close its doors due to Covid-19.
However, there are some positive differences about this recession compared to some in the past. In the 2009 recession that followed the financial crash, credit dried up and unemployment reached 9.5 per cent.
This time around credit is still available. Indeed, credit card data shows that people have a lot less debt and much more credit compared with before the Covid-19 pandemic.
Unemployment is also much lower at 4.9 per cent and, although this is likely to increase, even the most pessimistic forecasters aren't suggesting it will get anywhere near 9.5 per cent, with most forecasts sitting between 6-7 per cent.
So with the above in mind, should we be more optimistic about coming out of this recession compared to the past?
Well, according to The Times earlier this month, we should. In an article on April 12, it was quoted:
"The economy is poised to roar back to life amid high levels of business and consumer confidence, improving job prospects and a buoyant stock market."
This view is backed up by various sources including the bank of England and the treasury, with some reports suggesting the economy will rebound to pre-pandemic levels by the end of this year.
With the above in mind, I'd suggest that businesses should be returning to their normal marketing levels as soon as possible. Advertising is not a tap, and increasing your messaging prior and during the upturn is an
important tactic in gaining market share as demand recovers.
Entrepreneurs are very optimistic by nature, and those that we are talking to are very focused on the opportunities available for their business over the next 12 months.
There's a popular adage that says, "When times are good you should advertise. When times are bad you MUST advertise."
I believe that we are now in the middle of the economic curve, just between bad and good, and so now is the perfect time to invest in our businesses via marketing.
Total Sense Media is a local multimedia company with interests in radio, magazines, digital, events and social media.
We'd welcome the chance for a no obligation chat about how we can support your businesses with its marketing needs in this crucial recovery period!